******WE HAVE MOVED PREMISES******
​
I'm sure many of you are aware that we have had a new shop built for us on the South Cerney Angling Club's Wickwater complex.
Our new store is larger and carries a more extensive range of all the top brands.
​
Our new address is Lake 23, Wickwater Lane, South Cerney GL7 5RL. Our phone number remains unchanged, 01285 862716.
​
​
​
​
The Tackle Den is conveniently located in the heart of the Cotswold Water Park. We are Carp & Coarse fishing specialists and are open 7 days a week.
​
Monday to Thursday 8.30am to 5pm
Friday 8.30am to 6pm
Saturday 8am to 4pm
Sunday 8am to 2pm
We sell a variety of local club licenses and day tickets (see Venue Info for details). All our staff are local anglers who can offer the best advice.
We have a huge range of tackle in-store that can be purchased over the counter or mail-order over the phone with a debit/credit card. Not everything we stock will be on this site so please call us if there's something you are after. If we don't have it we will get it for you if possible. We are major stockists of the following brands: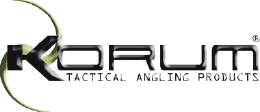 Power Aero XTB 14000
​
Call for best price.
Key Features
HAGANE Gear, X-Ship pinion system

HAGANE Body with XProtect

G Free Body, Hi-Speed Drag

Parallel Body, ARC Spool

Bearings: 8 x S A-RB + 1 RB

Line Lay: 1 Speed, Aero Wrap II, Super Slow 5

Single machined aluminium handle

Diecast aluminium body

Cold-forged aluminium spool

Gear Ratio: 4.3:1

Weight: 505g
Ultegra Ci4 14000XTC
​
Call for best price on sets.
Stunning looks and performance
Ci4 (Carbon infused polymer) body making this reel incredibly strong yet light weight at just 540g .
Designed with a Parallel Body / spool layout reducing line frap against the rod blank which greatly assists distance casting.
Super slow oscillation and x-aero wrap gives perfect line lay, 25 up and 25 down rotations creating less line drag again to assist distance.
New High Speed drag system.
Hagane Cold Forged Gears, gives massive cranking power and are super robust meaning this reel will never let you down, along with the New X-Protect system which stops water / dust ingress into the body to protect the gearing.
1 piece aluminium handle
Comes with 1 spare spool and 6 line reducers, 2 x 10000, 2 x 6000, 2 x 3500
Big and Medium LC Baitrunners
​
Key Features
Family: Free-spool reel

Bearings: 4 S A-RB + 1 RB

Line lay: 2 Speed, Aero Wrap II, Slow

Body material: XT-7

Single-machined aluminium

Cold-forged aluminium spool

Large AR-C Spool with slow oscillation

XShip system

2 sizes available: Medium and Big
Shimano Ultegra XTD 14000 Big Pit Carp Reel
​
Call for best price.
The Ultegra 14000 XT-D has been developed with the big pit carp angler in mind and the new reel will immediately catch the eye because of the improved matt black reel cosmetics.
In addition to the new Ultegra reel itself the package is equipped with 1 extra spool and 4 line reducers
The extra spool in combination with the 4 line reducers gives the carp angler the opportunity to fish with different types of lines and respective line capacities according to the actual circumstances on the bank.
The multi-disc Instant Drag facility enables a freespool to power setting in just half a turn of the front lever.
Packed with unique features like X-Ship, Super Slow Oscillation 50, Aero Wrap II, and Instant Drag everything the modern carp anger needs to tackle every type of carp water.
weighs 645g
Gear Ratio 4,3:1
Line capacity - 0,35-550 / 0,40-400 / 0,45-300
Bearings - 1 S A-RB + 3 Shielded Stainless Steel & 1 roller bearing
Line lay - Aerowrap II + Super Slow Oscillation + 2-speed
Body material - XT-7
Shimano Aerlex 10000 XTB Spod Reel
Brand new for 2016/2017, a very special spod reel that replaces the Shimano Aerlex 7000 XTA spod. Long-time reel manufacturers, Shimano has entered the world of reels dedicated to spodding. The model is now larger, 10,000 measured against the 7,000 of the old model.
The Aerlex XTB Spod has 3 clips on the reel that allows the angler to calibrate the launches immediately at the first attempt and a recovery ratio of 5. 3: 1 for continuous spodding.
Other features:
Black finish - very attractive styling and design
Reduced weight compared to older models, only 650 grams !
Weight: 650 gr
Recovery Ratio: 5.3: 1
Coil Capacity: 0.35 mm. / 400 mt
Power Clutch: 15 kg
​
Shimano Baitrunner DL 10000 and 6000 RB Reel
​
The Shimano Baitrunner DL 10000 RB with its black body and black Cold Forged Aluminium main spool. The Shimano Baitrunner DL from Shimano also comes with a spare spool as standard. Both have prodigious line capacities – 430 yards of 12lb on the 10000 and 300 yards of 10 lb on the 6000 – and are powered by a Diecast Drive Gear backed by three Shielded Stainless Steel bearings plus a roller bearing.
Other features include Super Stopper II, Dyna-Balance, Floating Shaft II and a Power Roller to minimise line twist.
weight 580g, gear ratio 4.6:1
line capacity 12lb/430yds
Baitrunner ST 10000 and 6000
​
In classic black with an XT7 spool finished in silver, the ST models are packed with far more advanced features than you'd reasonably expect to find on a Baitrunner at this price point. Line lay is good thanks to our Varispeed oscillation which involves an oval and a square gear, computer engineered to interact perfectly. Incorporating a gutsy 4.6:1 retrieve, double handle and the equivalent of 5 ball bearings, the ST is available in both 6000 and 10000 models, if you'e looking for a quality entry-level free spool reel, look no further than the new Baitrunner ST.
Features
Model: BTRST10000RB

Weight (g): 555

Ball Bearings: 1

Roller Bearings: 1

Line Capacity (lb/yds): 10-545

Gear Ratio: 4.6:1
​
​
​
Choice of lengths and test-curves in stock.
Ultra high modulus carbon blank featuring Multi-directional Nanofibre and Interlaminar resin

Blank also features 1K carbon wrap

Fast recovery to aid distance and accuracy when making the biggest of casts

Superb playing action

Reinforced carbon power joints for added strength at spigot

Fuji K-Series Guides throughout - 50mm butt to 16mm tip – these dramatically help to prevent tangles from occurring on the cast

Fuji 18mm DPS reel seat

Black fittings and whippings

Understated cosmetics